RESERVATIONS & PRIVATE EVENTS
The best way to enjoy pizza, craft cocktails, frozen drinks, and the beauty of Christmas Cove is from the water alongside Pizza Pi. Our seven floats accommodate up to 42 people, and all floats are first come, first served unless you have a confirmed reservation or private event scheduled. Pizza Pi is only accessible by water, and requires transportation on a charter boat or private vessel. Please contact PizzaPiVi@gmail.com for more information or to make a booking.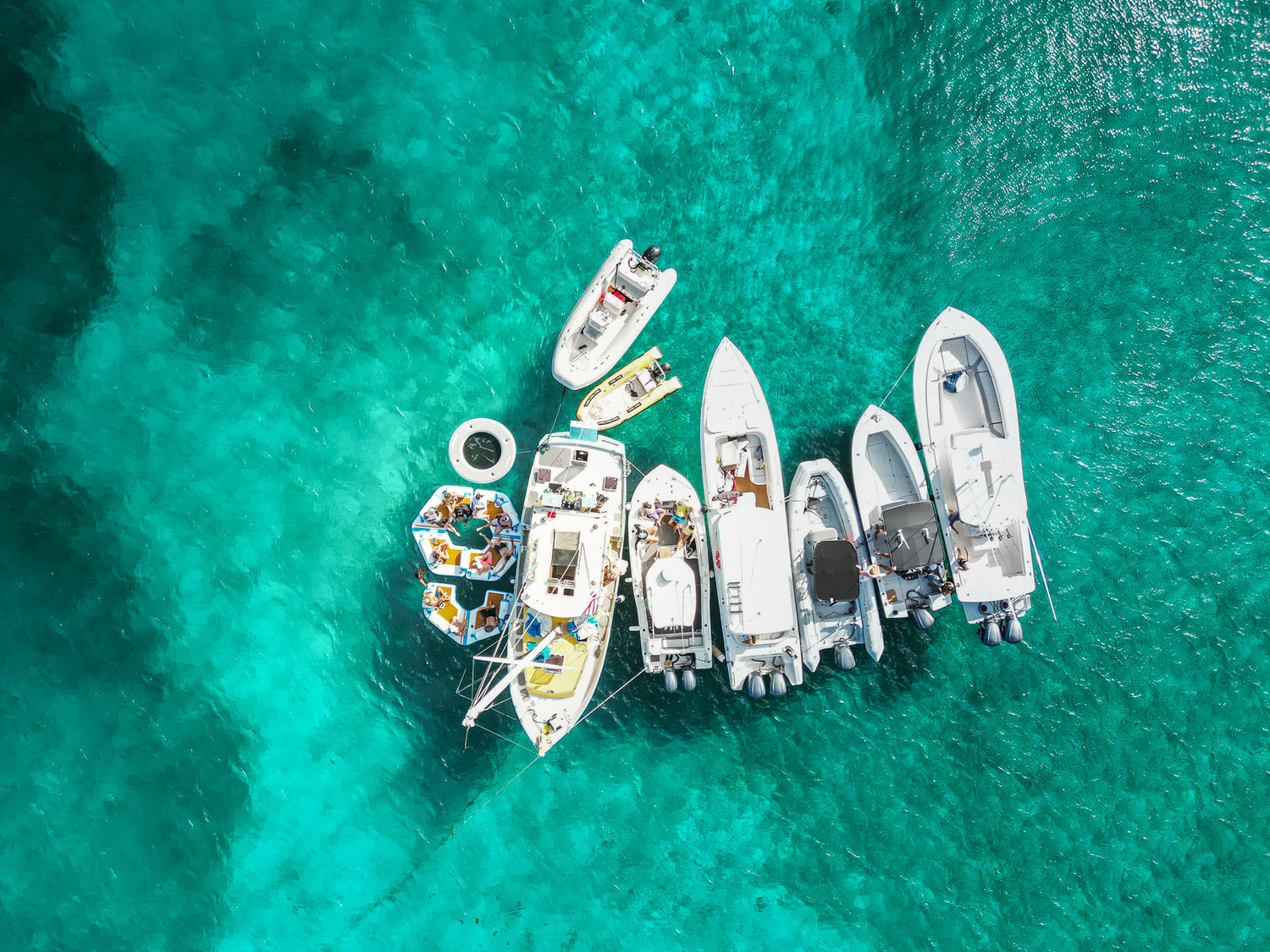 RESERVATIONS
Reservations must be made in advance and can only be for a maximum of five floats (up to 30 guests) and a minimum of 1 float (up to six guests). To reserve all 42 spots on the floats, please see Private Events below. 
Each float fits six people, and reservations must include the entire float. A group of less than six guests must reserve one whole float. A group of seven to 12 must book two floats, 13-18 guests three floats, 19-24 guests four floats, 25-30 guests five floats. 
Reservations are limited to two hours, and require the following food and beverage consumption based minimum, plus 18% gratuity:
One float (seats up to six): $500 
Two floats (seats up to 12): $1,000 
Three floats (seats up to 18): $1,500 
Four floats (seats up to 24): $2,000 
Five floats (seats up to 30): $2,500 
PRIVATE EVENTS
A private event at Pizza Pi gives you exclusive access to all seven floats for up to 42 of your closest friends. Perfect for birthdays, wedding parties, corporate outings, or any other reason to celebrate like finalizing a divorce or being released from prison. 
All private events must be scheduled in advance, are limited to three hours (either 11AM-2PM or 2PM-5PM), and require a consumption based minimum of $5,000 plus 18% gratuity.