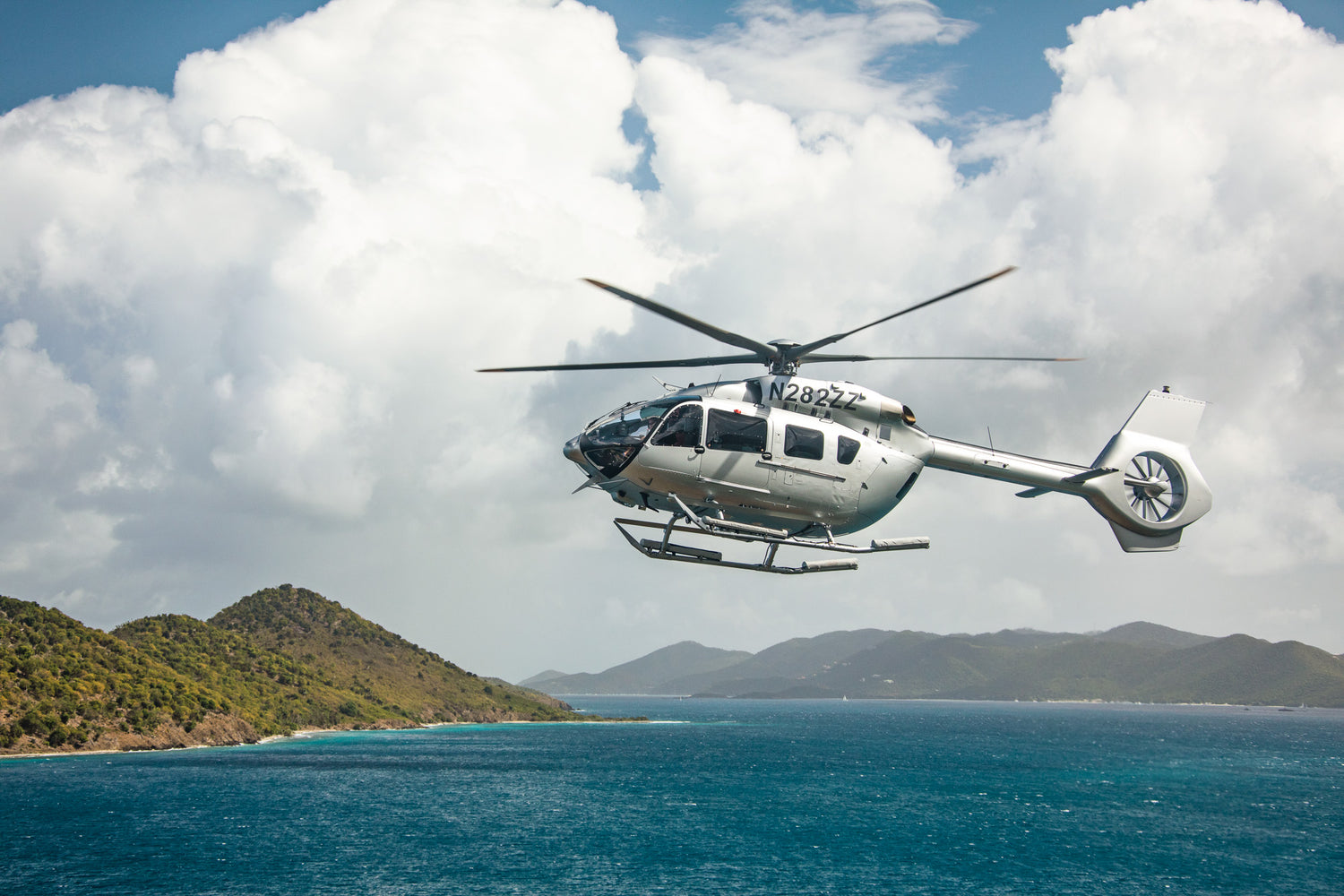 PI HIGH • VIP HELICOPTER EXCURSION
Whether you're adventurous and bougie but prefer pizza crust over caviar, or you're looking for a once in a lifetime experience, Pi High is the most exciting way to visit Pizza Pi. 
Before a private chopper transfer on an H145 out to Pizza Pi, your entourage will be picked up by black car, escorted to the helicopter terminal on St. Thomas, and flown out to Christmas Cove. Ready for the fun part? There is no landing pad on the boat - you'll jump out of the helicopter and into the Caribbean Sea as it hovers beside Pizza Pi.
For the next two hours your group has a reserved float and open bar (including pizza of course). Your time on the water concludes with a private charter boat back to land. Black car service will be waiting at the marina to transfer you to your final destination on St. Thomas. 
Pi High requires advanced notice, accommodates up to seven guests, and costs $5,250, which includes gratuity and Pizza Pi merch for each Pi High passenger. 
Please contact PizzaPiVi@gmail.com for more information or to book